Lil' Rev Master Classes
About Lil' Rev
Lil' Rev is a world-class entertainer and steward of vintage song and lore. Performing with ukulele, harmonica, mandolin, guitar and banjo, Rev has an unmatched repertoire of both traditional and original song, poetry, storytelling and humor. Both entertainer and educator, Rev is renowned as one of the preeminent ukulele instructors and performers in the nation, with seven instructional books to his credit. Rev was inducted in the Traditional Old Time Music Hall of Fame in 2003.
REGISTER BEFORE SPACES ARE FULL!
CALL 414-963-1000 or stop by our Lessons Desk to SIGN UP
Upcoming Classes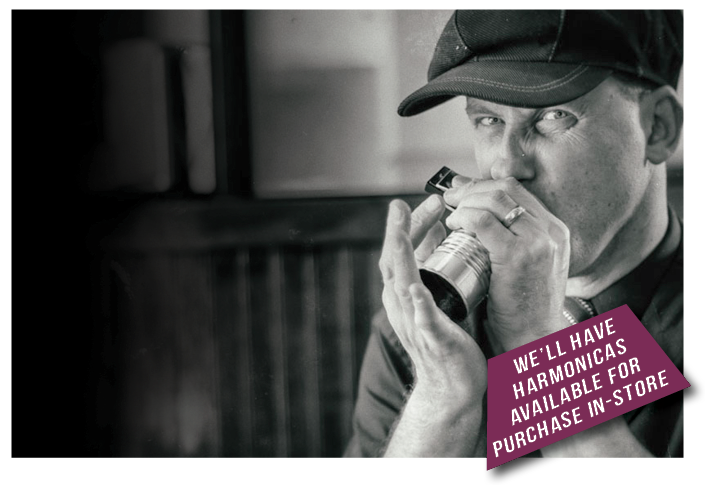 Beginner Harmonica
Saturday, February 29th
Session 1: 10:30am - 12:00pm
The first is for the compete beginner, and teaches holding, lip position, major scale, single notes, hand positions, simple folk songs, train sound, and more.
Session 2: 1:30pm - 3:00pm
The second session builds on the skills learned from Session 1 and strengthens them with exercises, scales, understanding 1st, 2nd, and 3rd positions, more songs, blues riffs, building rhythmic and percussive skills, amplification tips, harmonica care and tuning and much more.
Each class is only $20, or $35 for both / Age Requirement 4th Grade and up